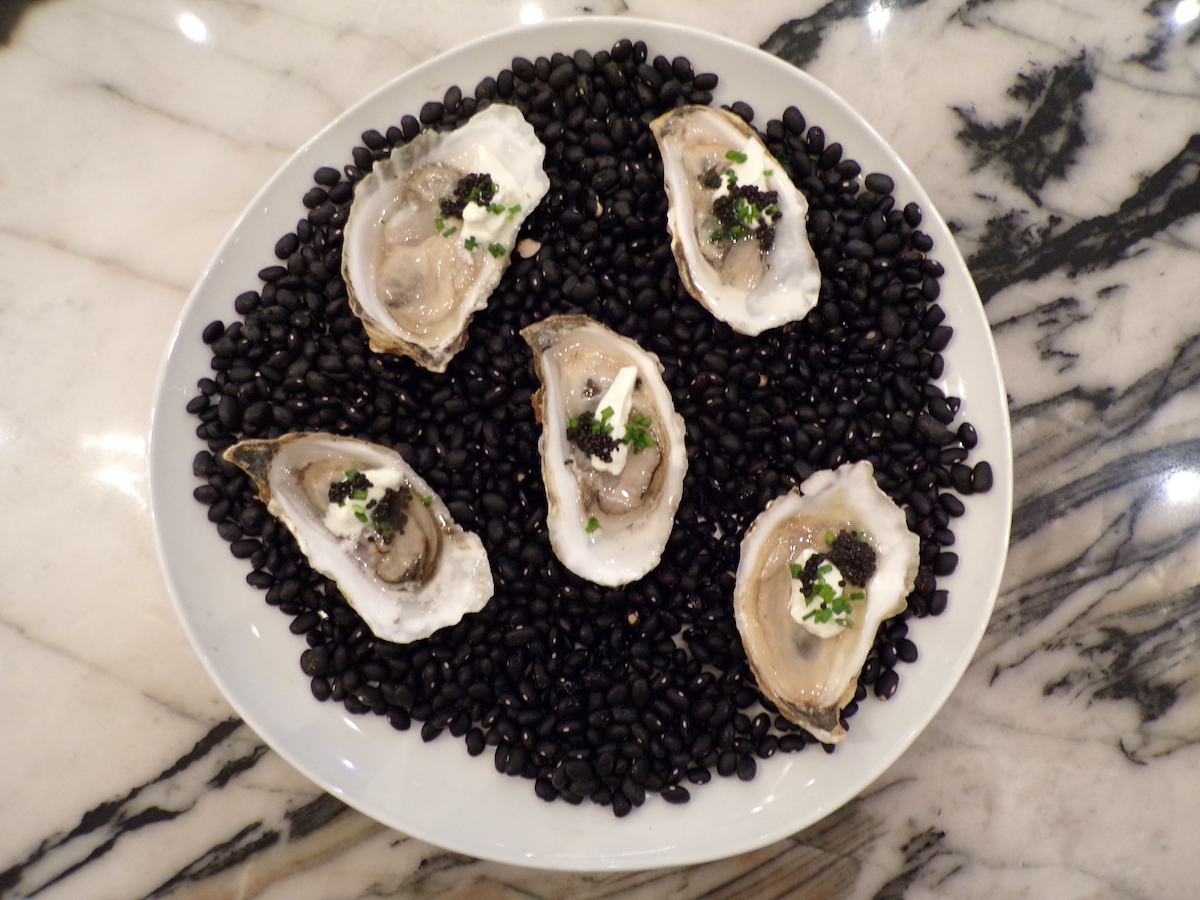 COLD (RAW) OYSTER RECIPES
Getting Oysters on the Platter
Ingredients
12 oysters
Coarse black pepper
Lemon
2 cups uncooked rice or dry beans (enough to nestle oysters)
Shucking knife and towel
Directions
Wash and scrub the oysters in cold water. Spread rice or beans on a platter or plate – this will keep the oysters level when serving. Shuck the oysters – see Connor's video – and place them carefully on the rice or beans. Season with a squeeze of fresh lemon juice and coarse black pepper to taste. Now they're ready to serve.
---
HOT(COOKED) OYSTER RECIPES